Episodes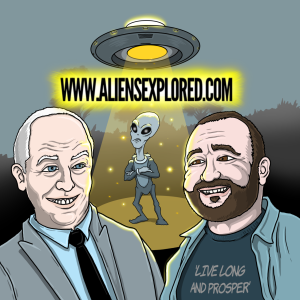 Friday Jul 29, 2022
Friday Jul 29, 2022
A huge thank you to all our Patrons: Alastair Headden; Jonathan Perna; Toby Fomes; Vanessa Keim; Israel; and Explorer of the Week: Dee Nandwani!
Episode 102 marks the second anniversary of Aliens Explored which we think is just cause for celebration. Join Neil & Stu as they look back over the last year, recapping the strange phenomena we have covered, firing up some forgotten arguments and reopening old wounds.
The Strange and Mysterious awaits!