Episodes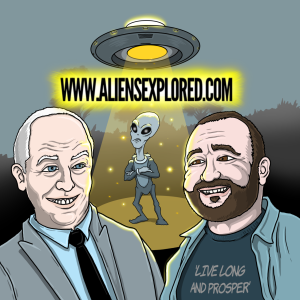 Friday Aug 26, 2022
Friday Aug 26, 2022
A huge thank you to all our Patrons: Anne Williams; Alastair Headden; Jonathan Perna; Dee Nandwani; Israel; and Explorer of the Week: Toby Fomes!
In October 1950, the Ministry for War set up the marvellously-named 'Flying Saucer Working Party' at the insistence of Britain's wartime radar scientist Sir Henry Tizard. This first official study of UFOs quickly reached its conclusions and published a final report before disbanding in June 1951. The report would remain secret for the next fifty years. Join Neil & Stu as they look into the report's conclusions and speculate as to how thorough the whole thing might have been, and if it had been set up to serve a particular agenda.
The Strange and Mysterious awaits!