UFOs are at the heart of our popular culture, and opinions range from a firm belief that extra-terrestrials are already here, walking among us and influencing politics, to outright dismissal of the possibility of any intelligent life beyond our planet. But now, with this topic being discussed at the highest levels of Governments around the world, the subject has never been more relevant globally, than it is now. Join Neil & Stu as they consider, debate and present both sides of this paradigm-shifting debate with focus on different areas each week. The strange and mysterious awaits!
Episodes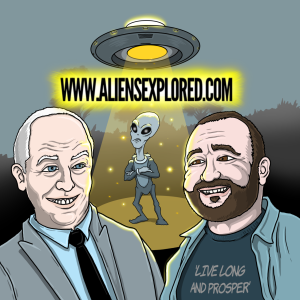 Friday Sep 02, 2022
Friday Sep 02, 2022
A huge thank you to all our Patrons: Anne Williams; Alastair Headden; Jonathan Perna; Toby Fomes; Israel; and Explorer of the Week: Dee Nandwani!
Project Aurora (also known as Project Dark Star, or Project Astra) is a rumoured Stealth Aircraft programme dating back to the 1980's. With rumoured speeds of over Mach 6, flying heights in excess of 65,000 feet, and theories about a 'Pulse Wave Detonation' engine. Could this be an aircarft that is evidence of reverse engineered technology, or with it's dark, triangular shape, is this in fact what is behind a lot of UFO sightings? Join Neil & Stu as they discuss Project Aurora!
The Strange and Mysterious awaits!