Episodes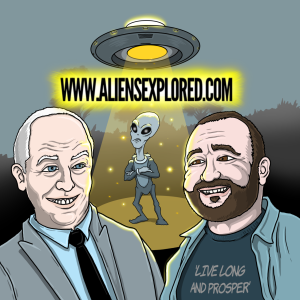 Friday Oct 07, 2022
Friday Oct 07, 2022
A huge thank you to all our Patrons: Anne Williams; Alastair Headden; Jonathan Perna; Toby Fomes; Dee Nandwani; and Explorer of the Week: Israel!
Here at Aliens Explored we enjoy engaging with our audience and this week Neil & Stu will be discussing a question raised by Michelle. Michelle has opened a whole can of worms by asking them if they think that extra-terrestrials might be time travellers. Join Neil & Stu as they explore the many facets of inter-dimensional travel.
The Strange and Mysterious awaits!