Episodes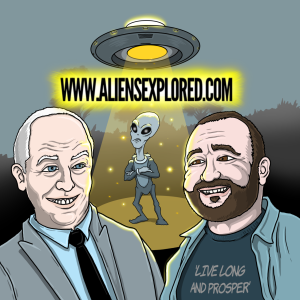 Friday Oct 21, 2022
Friday Oct 21, 2022
A huge thank you to all our Patrons: Anne Williams; Alastair Headden; Jonathan Perna; Dee Nandwani; and Explorer of the Week: Toby Fomes!
This week on Aliens Explored we will be looking at the life and times of former US Army Intelligence officer, Philip J Corso. Some fifty-odd years after the event, and shortly before his death, retired Lieutenant Colonel Corso published 'The Day After Roswell', an expose the US Government's alleged cover-up of the whole saga, in which he alleges that many of the technological innovations we enjoy to this day have been reverse-engineered from that crashed flying saucer. 
The Strange and Mysterious awaits!