Episodes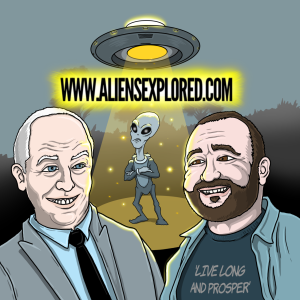 Friday Oct 28, 2022
Friday Oct 28, 2022
A huge thank you to all our Patrons: Anne Williams; Alastair Headden; Jonathan Perna; Toby Fomes; and Explorer of the Week: Dee Nandwani!
Recently our resident skeptic Neil sent Stu an email with a link to a newspaper article talking about how Scientists in Ukraine have spotted several UFOs in recent times! He suggested that maybe this woud be a good topic to discuss on the show, and Stu agreed with him 100%!
The Strange and Mysterious awaits!