Episodes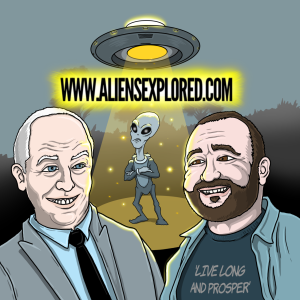 Friday Nov 04, 2022
Friday Nov 04, 2022
A huge thank you to all our Patrons: Anne Williams & Alastair Headden, and of course all our Explorers of the Week, past & present:  Dee Nandwani, Israel, Jonathan Perna, Toby Fomes and Vanessa Kiem

You guys rock, and have played a big part in making all of this possible. Enjoy the episode and we hope to be back with you soon!

Welcome, listeners to what is sadly going to be the last recording of Aliens Explored, at least for the time being. We prefer to think of it as a short sabbatical or, in Netflix terms, a mid-season break. This is a busy time of year for both Neil and Stu, and they are feeling the strain a bit, so we will revisit this decision early in 2023. In the meantime, enjoy this more general discussion of the various phenomena and the ground we have covered over the previous 115 episodes.
The Strange and Mysterious awaits!