Episodes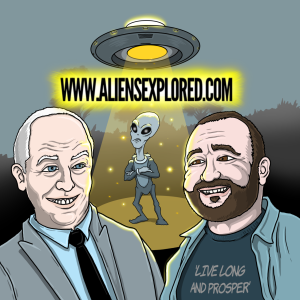 Friday Feb 03, 2023
Friday Feb 03, 2023
NEIL AND STU ARE BACK! After a sabbatical, they are excited to return with more UFO analysis and debate!
A huge thank you to all our Patrons: Israel; Toby Fomes; Dee Nandwani; and Explorer of the Week: Jonathan Perna!
On the 30th of December 2022, regular listener Lisa Eklund was driving from Amarillo to Austin, in her her home county of Texas. At approximately 8pm, Lisa noticed a strange light in the sky. It seemed to stay with her vehicle for quite a number of miles. Lisa pulled over several times and took video footage of this strange light on her mobile phone, and very kindly sent it to us here at Aliens Explored for our opinion. Join Neil, Stu AND Lisa, as they try to get to the bottom of Lisa Eklund's UFO encounter!
The Strange and Mysterious awaits!