Episodes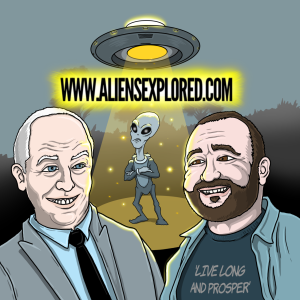 Friday Feb 10, 2023
Friday Feb 10, 2023
A huge thank you to all our Patrons: Israel; Jonathan Perna; Dee Nandwani; and Explorer of the Week: Toby Fomes!
The return of Aliens Explored continues as we travel back in time to 218 BC where Titus Livius recorded the reporting of a number of what religiously inclined people were inclined to call portents. Among the many strange events listed was the report of "phantom ship seen gleaming in the sky" by people for whom human flight was still regarded as an impossibility. Join us on Aliens Explored as we travel back to ancient Rome.
The Strange and Mysterious awaits!