Episodes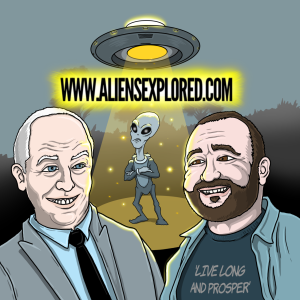 Friday Feb 17, 2023
Friday Feb 17, 2023
A huge thank you to all our Patrons: Israel; Toby Fomes; Jonathan Perna; and Explorer of the Week: Dee Nandwani!
Former Blink-182 singer and guitarist, Tom Delonge was always a bit of a stargazer, obsessed with UFOs and aliens, so it's really no surprise that he helped form To The Stars Academy of Arts and Science to help study and research exotic technologies. What really put the company on the map was when the US Navy acknowledged that the unidentified objects in certain videos that To The Stars put out, were real! But is the Academy truly as independant as they claim to be? Join Neil & Stu as they look into To The Stars Academy!
The Strange and Mysterious awaits!