Episodes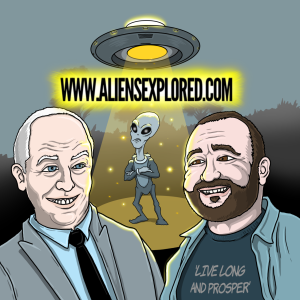 Friday Mar 10, 2023
Friday Mar 10, 2023
A huge thank you to all our Patrons: Anne Williams; Alastair Headden; Dee Nandwani; Israel; and especially our EXPLORER OF THE WEEK - TOBY FOMES!
"Fortune favours the bold!" These were the immortal words of Pliny The Elder, shortly before his untimely death in AD 79. Here on Aliens Explored, Neil & Stu occasionally like to delve into accounts of UFO sightings from ancient times and this week they will be discussing reports of a UFO sighting by this Roman statesman back in AD 76.
The Strange and Mysterious awaits!