Episodes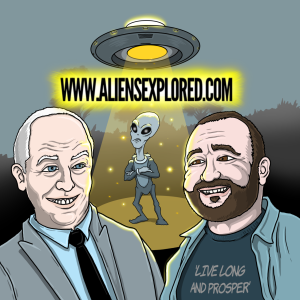 Friday Mar 31, 2023
Friday Mar 31, 2023
A huge thank you to all our Patrons: Alastair Headden; Dee Nandwani; Israel; and especially our EXPLORER OF THE WEEK - TOBY FOMES!
Most of our listeners will have heard of Roswell, and the flying saucer that allegedly crashed in 1947. Some may be aware also of the reported second flying saucer that crashed in the vicinity around the same time. Fewer people still will have heard of 'EBE' though – the Extra-Terrestrial recovered still alive from one of those crashes! Join myself and Neil as we try to determine if EBE even existed at all…
The Strange and Mysterious awaits!