Episodes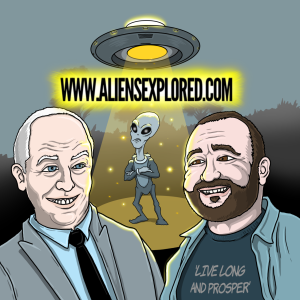 Friday Apr 21, 2023
Friday Apr 21, 2023
A huge thank you to all our Patrons: Alastair Headden; Dee Nandwani; Israel; and especially our EXPLORER OF THE WEEK - TOBY FOMES!
This week on Aliens Explored, Neil & Stu will be reviewing Project Aquarius by Eddie Page, a supposedly above Top Secret report into the CIA's efforts to create a 'star seed' human-ET hybrid. Claiming to be one of these hybrids himself, Page takes us on a whistle-stop tour of all your favourite conspiracy theory talking points, from mankind's origins all the way through to the End Of Days, by way of Roswell, the Kennedy assassination, Saddam's missing WMD and many others.
The Strange and Mysterious awaits!