Episodes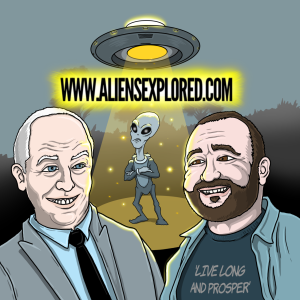 Friday Apr 28, 2023
Friday Apr 28, 2023
A huge thank you to all our Patrons: Alastair Headden; Toby Fomes; Israel; and especially our EXPLORER OF THE WEEK - DEE NANDWANI!
In the early hours of the 20th of July, 2008, a Police Helicopter flying close to Cardiff Airport in Wales has a near miss with a UFO. The three crew members report it, and the story ends there. But then the media get the story and try to make it something it isn't. Do UFO stories like this need embellishing to be interesting, or do they do a disservice to UFOlogy by confusing the issues. Join Neil & Stu as they look into both the event, and the reaction by the press.
The Strange and Mysterious awaits!